Upcoming Dates
Jun 25 // Surfer Joe Summer Festival 2023 // Livorno (IT)
Aug 25 // Fuzzstock // auf der Petzen, Kärnten (AT)
Dec 1 // 21. Zirler Bergfilmfestival // Zirl, Tirol (AT)
Also see past dates.
Merchandise
Records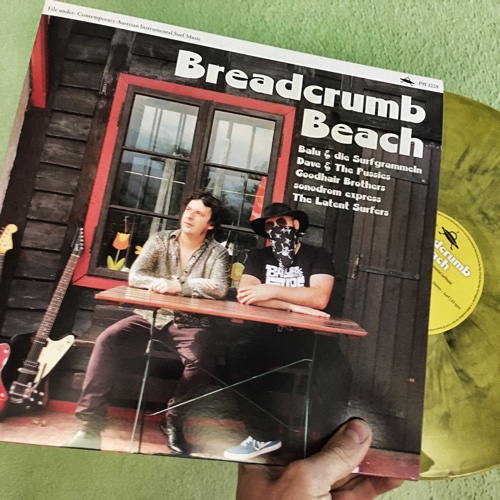 Breadcrumb Beach: Contemporary Austrian Instrumental Surfmusic (LP, Plan 9 Trash Records, 2018)
Order your copy from Plan 9 Trash Records, buy it from a retailer or directly at one of our live gigs. The album is also available digitally on cdbaby, Amazon, Spotify, Apple Music and Deezer.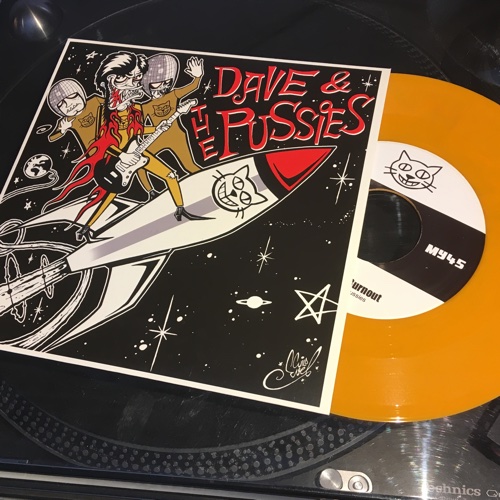 Sideburn Burnout/Shag the Law (7'' Single, 2016)
Order the record directly from the band.

Also available:
Beechcraft Bonanza/Mower (7'' Single, 2010)
T-Shirts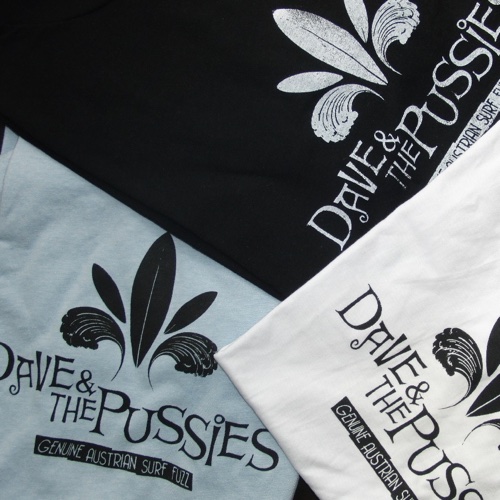 Show your support and wear our t-shirt! We sell t-shirts in a variety of colors and sizes at our live gigs.
Social
Meet the Band

Dave & The Pussies are the soundtrack to the movie in your mind: Gangster flick meets spaghetti western meets film noir, with a dash of oriental magic. Primitive and virtuoso at the same time, always straight in your face.
The band is Lukas (drums), Dave (guitar) and Mex (bass), formed in 2006 in Fieberbrunn, Tyrol, Austria.
Photos
Book Us!
Are you interested in booking us? Then contact us via email to dave@thepussies.eu.